This Must Be the Place: Following the Breadcrumbs of Your Past to Discover Your Purpose Today (Hardcover)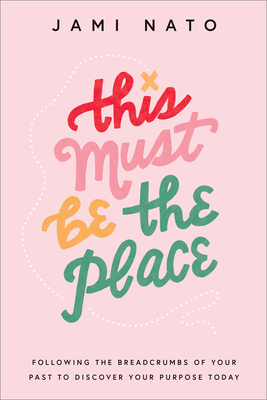 $25.99

Coming Soon - Available for Pre-Order Now
Description
---
When Jami Nato's marriage fell apart, so did her identity. Downgraded from "perfect Christian wife and mother" to "hot mess," she finally let go of what the world (and church) said she should be and let God reforge her into a thriving, joyful woman living on purpose.

With a healthy dose of humor amid heartache, Jami asks hard questions and shares what God has taught her through her own story--so you can step fully into yours. And while you shouldn't trust her with your laundry or houseplants, you can trust her to help you discover the unique calling God has for your life. Born from the mess, wreckage, and redemption of her own life, she helps you see that everything in your past has brought you to exactly where you're meant to be today. She gives you the permission and framework to thrive right where you are with the gifts He's given you, without apology. Because when your identity is anchored in Christ, the Gospel message will shine through you. You'll bring glory to God and lead others to faith. His breadcrumbs are there, along the path you've already walked, pointing the way forward to becoming all He created you to be.
About the Author
---
Jami Nato is a blogger, Instagram influencer, and serial entrepreneur. She mentors thousands of leaders by running an essential oils business and a local coffee shop. She has four non-Catholic kids who attend Catholic school, one irritatingly athletic husband, two unkempt dogs, and a pet turtle she is constantly trying to bring back to the pond. She juggles this circus in the best-kept secret of the Midwest where people genuinely do care about your aunt's hip surgery: Kansas City, Missouri. Connect with her at jaminato.com.