Detecting Detection: International Perspectives on the Uses of a Plot (Hardcover)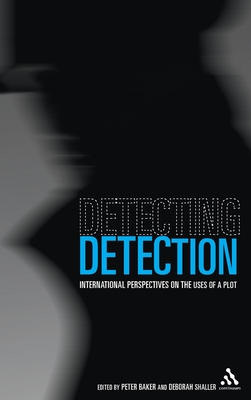 $176.00

Not in Store - Available for pick up in 1-3 days - Usually Ships in 1-5 Days
Description
---
We indulge our fascination with detection in many ways, only some of which occur in the detective story. In fact, modern fiction regularly uses elements of a detective narrative to tell another story altogether, to engage characters, narrators, and readers with questions of identity, with examinations of moral and ethical reasoning, with critiques of social and political injustices, and with the metaphysics of meaning itself. Detective plots cross cultural and national boundaries and occur in different ways and different genres. Taken together, they suggest important contemporary understandings of who and what we are, how and what we aspire to become.

Detecting Detection gathers writing from the UK, North and South America, Europe, and Asia to draw together instances of the detective plot in contemporary fiction. It is unique not only in addressing the theme-a recurring one in modern literature-but in tracking the interest in detectives and detection across international borders.
About the Author
---
Peter Baker is Professor of English and Cultural Studies at Towson University, Baltimore, USA. He is the author of three books, including Deconstruction and the Ethical Turn (University Press of Florida, 1995). He has also edited three volumes, including Onward: Contemporary Poetry and Poetics (Peter Lang, 1996). With co-editors Rod Smith and Kaplan Harris, he is completing an edition of The Selected Letters of Robert Creeley, forthcoming in Fall 2011 with the University of California Press.Deborah Shaller is Professor in the English Department at Towson University, Baltimore, USA. She directs the university's writing tutorial service, and lectures on popular literature, writing, and educational theory.